Network Security
---
Network Access Control
Our respected and sought-after cybersecurity team are proponents of Network Access Control – an approach to computer security that attempts to unify your business's endpoint security technology, user or system authentication and network security enforcement levels. As a trusted partner of Citrix Secure Internet Access, our highly skilled cybersecurity team use it to prevent unauthorised devices being plugged into your network, protecting your business and giving you unrivalled peace of mind.
Get in Touch
Citrix SD-WAN
Legacy MPLS networks have become far less efficient and economical since the dawn of digital transformation and the increase in network traffic loads that has come with it. As a trusted Citrix partner, our highly-experienced cybersecurity specialists use the market-leading Citrix SD-WAN technology to provide you with multi-layered threat protection. This makes it fully optimised for the modern cloud-connected environments your business operates in.
Get in Touch
Distributed Denial of Service Protection
A DDOS attack can have a devastating effect on your business as it makes an individual machine or entire network resource unavailable to your intended users. Our highly-skilled cybersecurity experts use DNS market leader Akamai to repel any such attacks on your systems. As a trusted partner, we now host 2,000 DNS zones within Edge DNS, providing protection to businesses of all shapes, sizes and services.
Get in Touch
Remote Access Security
If your business, like so many across the world, is adopting a more a remote workforce, you must take the time to reinforce your cybersecurity policies and best practices. Because our dedicated team of cybersecurity specialists are always on the lookout for new cyber risks and vulnerabilities, they can provide you with a number of proven virtual private networks (VPNs) and zero trust network access (ZTNA) solutions, to protect your business and its information.
Get in Touch
Privileged Access Management
Employees abusing their access privileges is one of the top cybersecurity threats businesses like yours face today. Often resulting in expensive losses, they can have devastating consequences on businesses of all shapes and sizes. Highly experienced with these types of attacks, our dedicated cybersecurity specialists use PAM360 – a comprehensive solution for businesses like yours. We can use it to ensure no privileged access pathway to your mission-critical assets is left unmanaged, unknown or unmonitored.
Get in Touch
AI WiFi Intelligence
As a trusted partner of Citrix Secure Internet Access, our hugely-popular WiFi Intelligence solution is a cloud service based on machine learning and driven by Mist AI. Replacing manual troubleshooting tasks with automated wireless operations, it makes WiFi predictable, reliable and measurable. This gives our celebrated cybersecurity team unique visibility into your user service levels, in order to provide your business with proven, multi-layered threat protection.
Get in Touch
Citrix Secure Internet Access
Citrix Secure Internet Access (CSIA) is a cloud‑delivered service that provides secure access to web and SaaS applications, globally. From secure web gateway, cloud access security broker and malware protection with sandboxing, to intrusion prevention, detection systems and data loss prevention, our cybersecurity specialists offer a complete stack of security capabilities. As a trusted Citrix partner, we can give you the peace of mind of multi-layered threat protection optimised for your cloud-connected environments.
Get in Touch
Case Studies
Get a taste for what we do
Whatever we're working on, we're known for going the extra mile to find solutions for our client partners. It's how we've been continuously collaborating with some of them for over 20 years. Here, you can get an idea of what we do, how we do it and why we're doing it for some of the biggest names in business.
View All
Working with FutureRange
Why you should invest in Security with us
Any business that uses technology needs to invest in security to protect that technology and the business itself. Our vast experience over the last two decades gives us a unique understanding of the treat landscape. We have a dedicated team of experts in-house, as well as access to a large pool of leading security experts around the world. We continually update our knowledge to ensure we provide the most up-to-date solutions to protect your business.
All our technical staff have advanced security training
We're constantly investing in our security team
We partner with leading global security providers like Barracuda Skout, Usecure, Systancia and Palo Alto
We've a large team of highly-specialised experts
We've local offices in Dublin, Limerick and Cork
Our expertise allows you to achieve excellence
We're synonymous with trust, efficiency and value for money
Other Services

Managed Services
If you need to look after your core business needs, then you can leave us to look after all your ICT operations and management.
find out more

Digital Transformation
Work environments have always evolved at a glacial pace. However, the global COVID-19 pandemic changed everything that is required of the modern workplace, almost all at once.The ability to call, chat and collaborate from multiple places on multiple devices, is now a must.
find out more
Your Security Team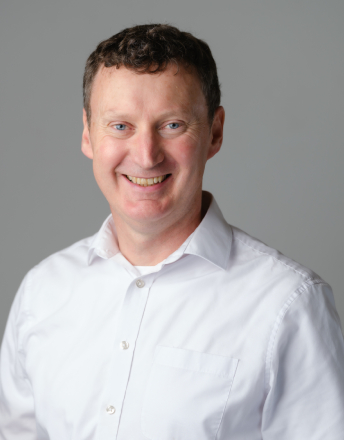 Service Manager
Noel Neylon
Responsible for managing the technical staff in our Limerick office, Noel bring overs 30 years of experience. He is regularly to be found at the coalface with our clients reviewing their IT requirements, carrying out IT audits, managing projects and monitoring helpdesk queues to ensure issues are responded to in a timely manner.
Email: nneylon@futurerange.ie
find out more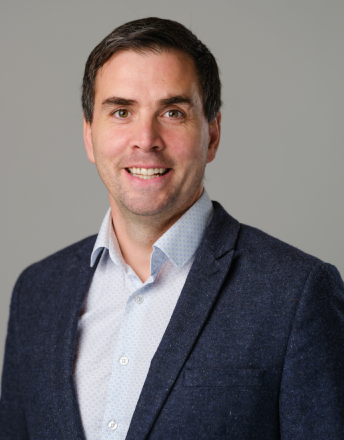 Director of Security
Daniel Garry
Daniel has brought his invaluable experience in providing cybersecurity solutions for both SMEs and large multinationals, at home and abroad. He now uses this extensive practical experience to create our innovative security strategies and fine-tune our cybersecurity product delivery across multiple industry sectors.
Email:dgarry@futurerange.ie
find out more