Managed Security
---
Managed WAF
In a world where cybercriminals constantly target companies like yours, our fully certified and highly experienced security consultants will implement, optimise and continuously fine-tune your web applications firewalls. This ensures your business is protected from cyberthreats, vulnerabilities and or other unwanted traffic through unsecure web applications.
Get in Touch
Managed Firewall
Firewalls need constant human management. Our dedicated cybersecurity specialists can provide you with firewall operation, administration, monitoring and maintenance. From establishing, maintaining and modifying firewall rules, to monitoring your network and providing detailed analysis, that gives you get complete peace of mind, for less.
Get in Touch
Managed SOC
Building a dedicated security operations centre (SOC) is a crucial but expensive requirement if you want to secure your information systems. Instead, you can save time and manpower with our fully managed, 24/7 SOC service. Our physical and virtual network intrusion detection uses powerful AI-enabled analysis to look for command and control connections, denial of service attacks, data exfiltration, ransomware and lateral malware infections.
Get in Touch
Managed SIEM
It doesn't matter who you are or what you do, most businesses struggle to monitor all their infrastructure logs and events. Our leading security information and event management (SIEM) solution is a managed security product that collects, aggregates and normalizes log data from hundreds of sources, using powerful AI. Our highly-experienced cybersecurity experts can then use it to identify and prevent threat-like behaviour in your systems.
Get in Touch
Incident Response
Don't wait until it's too late to have an incident response plan in place in the event of a breach or attack. Our dedicated computer incident response team (CIRT) will help your business respond to security breaches, viruses and other potentially catastrophic incidents. These highly-trained technical specialists are experienced in dealing with a number of specific threats and can even guide you through appropriate strategies in the wake of such incidents.
Get in Touch
Vulnerability Management
Regularly checking for new system vulnerabilities is crucial for preventing cybersecurity breaches in your business. Our leading vulnerability management service identifies, evaluates, treats and reports on security vulnerabilities in your systems and the software that runs on them. This allows our highly-experienced specialists to prioritise possible threats, minimise their attack surface and protect the information you hold.
Get in Touch
Case Studies
Get a taste for what we do
Whatever we're working on, we're known for going the extra mile to find solutions for our client partners. It's how we've been continuously collaborating with some of them for over 20 years. Here, you can get an idea of what we do, how we do it and why we're doing it for some of the biggest names in business.
View All
Working with FutureRange
Why you should invest in Security with us
Any business that uses technology needs to invest in security to protect that technology and the business itself. Our vast experience over the last two decades gives us a unique understanding of the treat landscape. We have a dedicated team of experts in-house, as well as access to a large pool of leading security experts around the world. We continually update our knowledge to ensure we provide the most up-to-date solutions to protect your business.
All our technical staff have advanced security training
We're constantly investing in our security team
We partner with leading global security providers like Barracuda Skout, Usecure, Systancia and Palo Alto
We've a large team of highly-specialised experts
We've local offices in Dublin, Limerick and Cork
Our expertise allows you to achieve excellence
We're synonymous with trust, efficiency and value for money
Check out our blog
Harnessing the Combined Power of Citrix and Microsoft Azure
Understanding the Cost Savings of IT Managed Services in Ireland
Other Services

Managed Services
If you need to look after your core business needs, then you can leave us to look after all your ICT operations and management.
find out more

Digital Transformation
Work environments have always evolved at a glacial pace. However, the global COVID-19 pandemic changed everything that is required of the modern workplace, almost all at once.The ability to call, chat and collaborate from multiple places on multiple devices, is now a must.
find out more
Your Security Team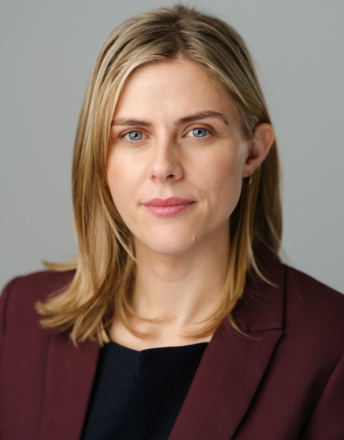 Digital Marketing Manager
Martha O'Connor
Martha has over 10 years experience across marketing and business development. She has responsibility for our marketing and digital strategy along with our rebrand and related projects.
Email:moconnor@futurerange.ie
find out more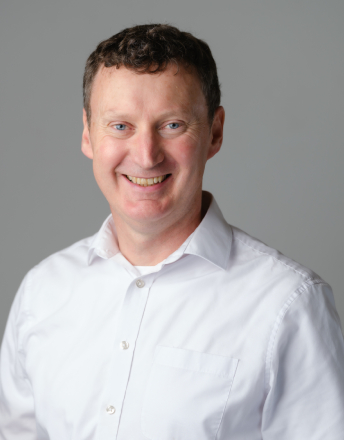 Service Manager
Noel Neylon
Responsible for managing the technical staff in our Limerick office, Noel bring overs 30 years of experience. He is regularly to be found at the coalface with our clients reviewing their IT requirements, carrying out IT audits, managing projects and monitoring helpdesk queues to ensure issues are responded to in a timely manner.
Email: nneylon@futurerange.ie
find out more